It has been a while since I have written.  My story has changed, it changed dramatically.  It has changed in the best way possible, but yet I have hesitated to write.  Sometimes it is easier to hide in the shadows, to keep quiet and be unseen.  It feels safe there, comfortable, and I like comfortable.
When I began this blog I was writing to share my story and how I overcame anxiety and found peace.  I found writing so therapeutic, but yet peace seemed to always elude me.  It would come, but it would never stay.  I continued writing, chasing after a peace that would stay always, a peace that would satisfy deep down in my soul and without warning my world was turned upside down.
In the beginning of 2015 I found myself sitting at a Bible study, which was completely out of character for me.  I had been trying to read the Bible, not having any luck in understanding it.  I was questioning my faith and my purpose for so many years and in the cold of the winter, my mother in law invited me to do a study at her church.  For most of my life I had believed that God was real, but I didn't believe that one religion was right.  As I journeyed through my anxiety I felt this strong desire to know the truth and what I realized about religion was that we can all be wrong, BUT we all can't be right.  I hungered for the truth.
Sitting at a round table, in a brightly lit room surrounded by my youngest sister and a bunch of women I barely knew, for the very first time my eyes were opend to who God was.  We were studying the story of Jesus and the purpose of His life here on earth.  In what felt like just seconds I understand that Jesus was/is God and what He had done for my life.  In a moment a flood gate of tears flowed from my eyes as I realized the magnitude of His love for me, for His creation.  My heart poured out that night and when I left I would never be the same.
When I had first started reading the Bible I did so with every intention of staying who I was, which I actually laugh as I write that for the absurdity of the thought.  The person who I was, was the person I was running from for years.  This was the person I hated, was ashamed of, the person that in the darkest moments of my life I wished dead.  This was the person who claimed to have it all together, but on the inside was screaming, suffering and deeply pained by the brokenness of life; yet this was a person I clinged too so tightly afraid to let go, afraid of what she would become.  I clung to the lies whispered in my ears daily, you're not good enough, strong enough.  You are not worthy.
While the air was cool that night, as I walked out of the church doors I felt a warmth that that radiated throughout my body and a peace that I couldn't explain.  I drove home overjoyed and eager to share what had happened with my husband, but as I drove I wondered if this feeling would last.  Nothing lasts as heartache is always lurking around the corner.  Our world is so broken.  I was sure the pain of reality would resurface in morning.  I would remember Nicole and her death and my guilt and with that the peace would be gone.
Four years later…………..and the peace is still there.  It is a peace I can never describe.  It is a peace that I can only pray others will find, not just for their earthly walk, but for their eternity.  It is a peace I cannot keep quiet about.  While I thought I was sharing my story about anxiety with others, what I didn't realize was that God was giving me a story that would show others His love, His mercy and His grace!
We live in a world searching for peace, searching for something to fill this void inside us.  There is a void that lies within us, but it can only be filled by God.  For too many years I tried to do life my way and in some way I became my own god.  Since that night at the round table, at a church in Sayville, I have seen firsthand how the ways of the Lord are better than I could have ever imagined.
I spent a decade searching for peace, ten years suffering in the silence of my own anxiety.  A decade spent searching for God, wondering if I was worthy of Him.  While I was searching what I didn't realize was that He was never lost.  During those ten agonizing years He was taking precious time to prepare my heart for what He would finally reveal.  He is patient and so merciful and I am not ashamed to call Him my God.
My anxiety was the best thing that every happened to me, because it lead me right into the arms of Christ.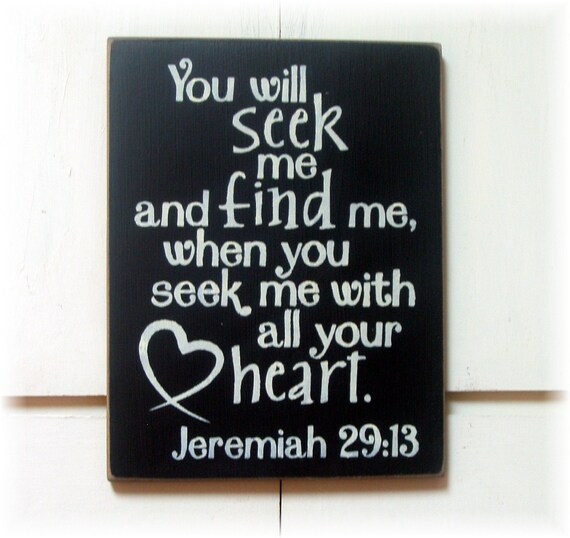 For I know the thoughts that I think towards you, says the Lord, thoughts of peace and not of evil, to give you a future and a hope.  Then you will call upon Me and go and pray to Me, and I will listen to you.  And you will seek Me and find ME, when you search for Me with all your heart.                    Jeremiah 29:11-13